No. Estheticians typically do not take health insurance. This is because most health insurance plans do not cover cosmetic procedures, which are the primary services that estheticians provide. 
However, there are some exceptions to this rule. For example, some health insurance plans may cover laser hair removal or microdermabrasion if it is medically necessary.
What Is an Esthetician?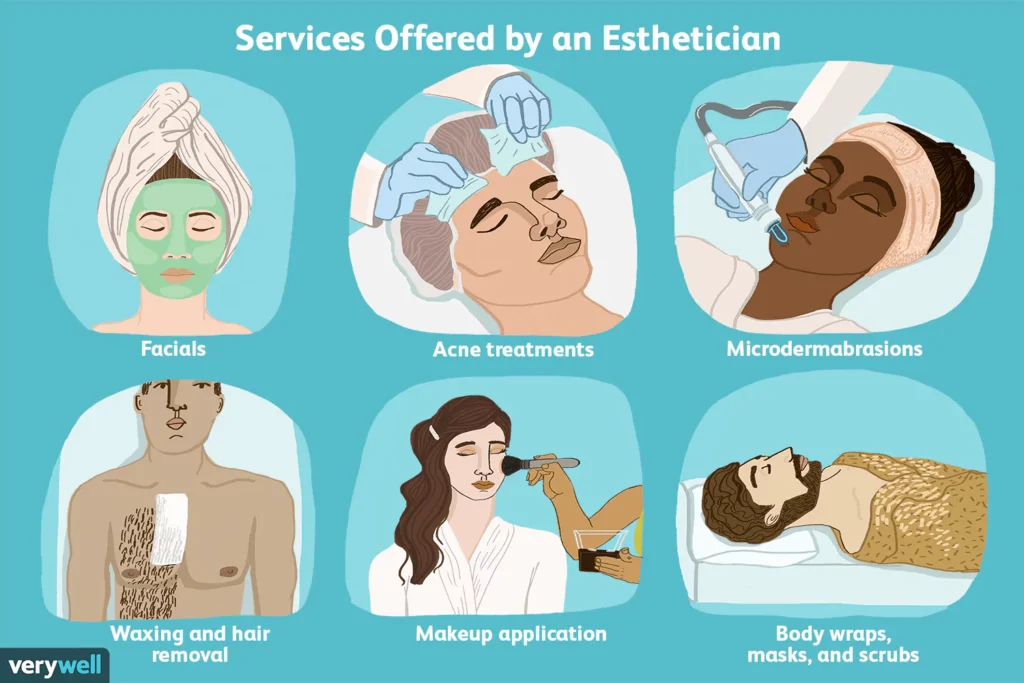 An esthetician is a skincare professional who performs treatments to improve the appearance of the skin. They are not medical professionals and cannot diagnose or treat skin conditions, but they can work with dermatologists to provide complementary care. Estheticians typically work in spas, salons, or medical offices.
Some of the common services that estheticians provide include:
Facials
Chemical peels
Microdermabrasion
Dermaplaning
Waxing
Body treatments
Makeup application
Understanding Esthetician Insurance Coverage
Types of Insurance Needed
General liability insurance: This covers claims of bodily injury or property damage that may occur on the premises or as a result of the esthetician's operations. For example, if a client slips and falls in the salon or spa, or if a product causes an allergic reaction or burns the skin, general liability insurance can help pay for the medical expenses and legal fees.
Professional liability insurance: This covers claims of negligence, errors, or omissions that may arise from the esthetician's services or advice. For example, if a client sues the esthetician for causing scarring, infection, or permanent damage to the skin, or for failing to deliver the expected results, professional liability insurance can help cover the defense costs and settlements.
Workers' compensation insurance: This covers the medical bills and lost wages of employees who get injured or ill on the job. For example, if an esthetician cuts themselves with a sharp tool or develops a skin condition from exposure to chemicals, workers' compensation insurance can help them recover and return to work.
Equipment and property insurance: This covers the damage or loss of the esthetician's tools, equipment, inventory, and furniture due to fire, theft, vandalism, or natural disasters. For example, if a fire destroys the esthetician's machines, products, and supplies, equipment and property insurance can help replace them.
Cyber insurance: This covers the financial losses and liabilities that may result from cyberattacks, data breaches, or online fraud. For example, if a hacker steals the personal or financial information of the esthetician's clients or employees, cyber insurance can help pay for the notification costs, credit monitoring services, and legal fees.
The Benefits of Having Insurance as an Esthetician
It can protect you and your business from unexpected and costly claims that may arise from your professional activities.
It can enhance your reputation and credibility as a qualified and responsible esthetician who cares about your clients' safety and satisfaction.
It can give you peace of mind and confidence to focus on your passion and grow your business.
The Cost of Esthetician Insurance
The cost of esthetician insurance depends on various factors, such as:
The type and amount of coverage you need
The size and location of your business
The number and qualifications of your employees
The type and frequency of your services
The level of risk involved in your practice
Factors that Can Affect Insurance Coverage for Estheticians
There are a number of factors that can affect insurance coverage for estheticians, including:
The type of treatments and services offered: Estheticians who offer more invasive treatments, such as laser hair removal or microdermabrasion, may need to pay more for insurance.
State regulations and requirements: Insurance requirements for estheticians vary from state to state. Be sure to check with your state's licensing board to find out what insurance requirements apply to you.
Employer-provided insurance: If you are employed by a spa or salon, your employer may provide you with health insurance and other types of insurance.
The Importance of Having Esthetician Insurance
Protecting yourself and your business from financial losses: Insurance can protect you from financial losses if someone is injured or their property is damaged while on your premises.
Covering liability for accidents and injuries: Insurance can cover the costs of medical care and other expenses if a client is injured as a result of your negligence.
Ensuring the safety and well-being of your clients: Having insurance can show your clients that you are committed to their safety and well-being.